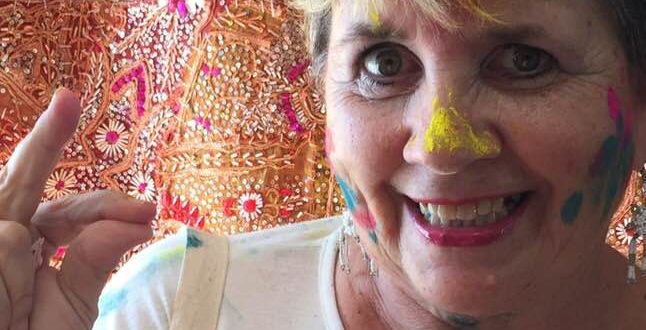 "What's Your Creativity Story?" Interview with Marta Ockuly
An Interview with Marta Ockuly: Her Conference session is entitled: What's Your Creativity Story?
Find out more about about Marta Davidovich Ockuly. 
Q: What inspired you to pursue a career as a creativity professional?
A: My flair for styling hair landed me a position as fashion coordinator for a chain of wig stores at age 17!
I wrote and acted in TV commercials. That led to my interest in earning a degree related to advertising.
Q: Where did you study creativity and how did your career develop?
I earned my first degree in Radio/TV/and Continuity Writing at Ohio University. My portfolio led me to my first position as a copywriter at a major department store and then to a similar position at an advertising agency. From there I moved into the corporate realm. After 15 years in that field I launched my own ad agency, consulting business, and center for creative change. In 2003 I returned to college to earn a BA in Human Development and Counseling to inform my work as a creativity coach and felt inspired to earn a graduate degree to be able to teach for creativity in higher education. In 2011 I earned my Master of Science in Creativity from the International Center for Studies in Creativity at Buffalo State. In August of that year I began my doctoral studies at Saybrook University.
I also was hired to teach a course I developed called "Creative Process: Awakening Creative Potential for Personal and Professional Growth" in the Program for Experienced Learners at Eckerd College from 2011 – 2017. From 2013-2015 I also participated in (and completed) Dr. Natalie Rogers' Person-Centered Expressive Arts Certification Program. I conducted my dissertation research at Saybrook from 2013 through February 2019. I will defend my dissertation in mid-March. My passion is teaching for creativity in higher education as well as awakening adult and educator creative potential and creative confidence with joy. My research resulted in proposing the first imagination-informed, dynamic, and phenomenon-based definition of personal creativity and a lexicon of terms associated with the lived experience of human creativity.
Q: What are job opportunities with people with formal creativity training/degrees?
Creativity is a wide open – and non-traditional – career path. It is widely associated with leadership and thinking skills and necessary for innovation and imagining new solutions to challenges facing humanity. That said – most 'job listings' do not list creativity as a 'field' or 'title'. This means a creativity professional needs to take creative approaches to locating positions within corporations, organizations, or education.
Many people with creativity credentials and a track record of success launch consulting businesses, offer workshops, or become authors and/or entrepreneurs. Creativity is about re-inventing. The 'work world' is changing. Creatives have skills that are very much needed in these times. People need ways to put ideas and visionary thinking into action. The possibilities are limitless.
Q: Who might hire a creativity consultant, educator, coach or facilitator?
Business, Human Resource departments, individuals, entrepreneurs, non-profits, communities. You need to spot a need and show how you can fill it.
Q: Are there 'salary standards' in the creativity field?
A: Not in my experience. There is no 'cap' or 'minimum.' You must determine your own value and then work to exceed expectations to do well.
Q: Do you find American approaches to creativity skill development offer from those in other countries/cultures? 
A: I believe every culture has norms/differences/influences; that said, I have worked side-by-side both teaching/creating/and learning with adults from Mexico, England, Russia, Korea, Japan, Austria, Germany, Africa, India, Italy, and Israel and have found personal creativity to be universal. As humans – we long for (yet often fear/resist/suppress/judge) self-expression, movement, sounding, making and creating. Honoring our unique individual perspectives and preferences is key in all creativity settings. I have found communicating guidelines for creating a safe space for taking risks, pushing self-imposed boundaries and engaging in 'beginner' experiences is vital.