WELCOME to Florida Creativity Conference!
We are kicking off our 18th year with a virtual conference that is not only one weekend, but two packed weekends full of learning, growing, engaging and creativity.
We will have over 30 workshops and people joining us from all around the globe.   We'll provide diverse opportunities to:
– Learn how to access your creativity deliberately
– Stretch your imagination
– Ignite your creativity
– Develop creative problem-solving skills
Join us online and mingle with other business owners, entrepreneurs, educators and creatives.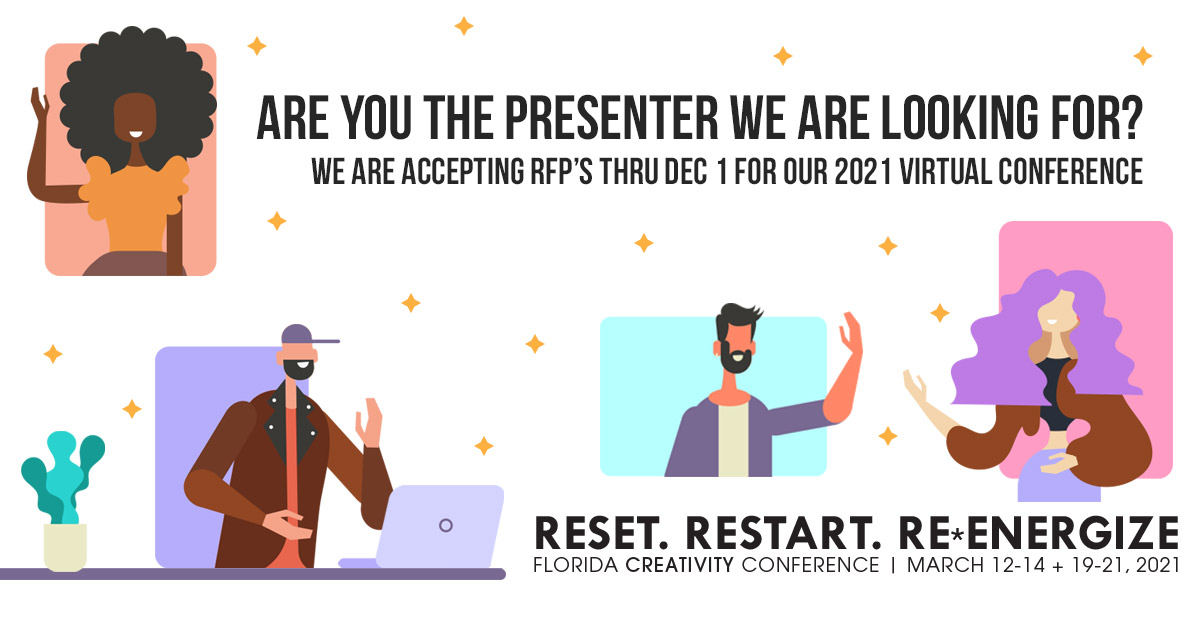 We invite you to submit your proposal for our 2021 virtual conference, Reset. Restart. Re*Energize.
Be one of over 30 workshops offered online during two weekends in March (March 12-14 and 19-21, 2021). All workshops will be recorded and available for all conference attendees.
The request for proposals (RFP) is open and we welcome submissions through December 1, 2020.