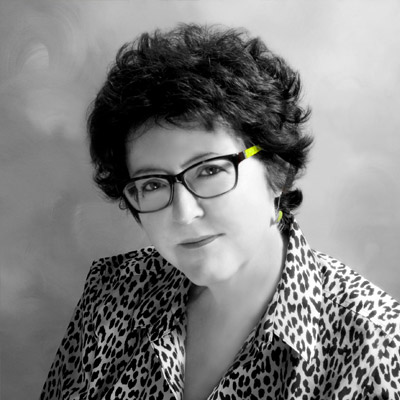 06 Mar 2020
1:15 pm.
USF Sarasota-Manatee
What Kind of Creative Thinker Are You?
How we tackle challenges reflects our creative thinking style. In this workshop, participants will learn about FourSight, a 4-step framework for Creative Problem Solving. This hands-on workshop provides the opportunity to apply the principles and creatively work through a problem as a team. You'll benefit from learning where you gain and lose energy in the creative process and strategies for working with others who approach problem solving differently. You will leave the workshop with your  personal FourSight Thinking Profile**, an understanding of your creative style and guidelines for putting together a creative problem solving team, setting the stage for better outcomes outcomes personally and professionally. Co-presented by Suzanne Dameron and Martha Wells.
More about FourSight: Grounded in research, FourSight teaches the four stages of the universal creative process and reveals people's unique thinking preferences for each of them. FourSight is used around the world in multiple sectors from personal growth to Fortune 500 companies.
We are able to offer the FourSight Profile Assessment at a special conference discount of $26.00. (Regular $65.). The first ten people to register for this workshop will have the cost of the FourSight Profile Assessment covered completely.
You do not need to take the assessment to take this workshop.
The assessment will take about 10 minutes.
Send an email to suzanne@thinklime.biz to request the link to your online assessment. (Please do this before Thursday, March 5.)
If you took the assessment last year at the Conference, this workshop is a deeper dive into your FourSight Profile.
(Please bring your assessment to the workshop and let us know before the class if you would like to have another copy.)
What:
What 3 things will your participants learn or experience as a result of your workshop?
Participants will learn a deliberate approach to applying creativity to problem solving
Participants will understand their preferences within the Creative Process
Participants will learn strategies for using the awareness of their personal FourSight Profile to set the stage for better outcomes personally and professionally
So What:
What might be 3 ways that the content of your workshop changes your attendees' perceptions, habits, ways of working, or view of the world?
By learning our creative style, we stop asking "How Creative Am I?" and we being asking  "How Am I Creative?"
This has the potential to radically how we view ourselves and others in the process of meeting a challenge
When you understand the flow of the creative process and the task at hand in each phase, a different sense of timing can emerge
Now
What: What are 3 ways your attendees might apply what they learn in your workshop?
Immediately, at the Florida Creativity Conference which was started to teach Creative Problem Solving in hands on workshops
In personal relationships: At home, with family, with friends, and with significant others
In professional environments, with staff, teams, colleagues and stakeholders
CATEGORIES:
Creativity for Business – Entrepreneurs, Business Owners, Corporate

Creativity for Community – Nonprofits, Community Builders, Teams
Creativity for Education – Educators, Coaches, Facilitators