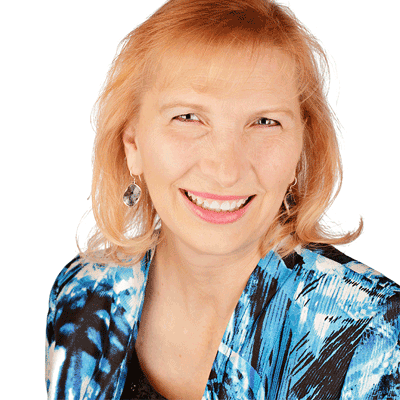 14 Mar 2021
12:00 - 1:30 pm
Virtual Conference
KEYNOTE: Art of the Soul: Release, Reclaim, Renew
When was the last time you broke out crayons, colored paper and glue – not for a child, but for you?
If you think you're not an artist, think again. Delve into what your soul wants to share with you (and perhaps some others, too.) When was the last time you broke out crayons, colored paper and glue – not for a child, but for you?
If you think you're not an artist, think again. Delve into what your soul wants to share with you (and perhaps some others, too.)
Spend your time in this highly experiential & experimental zone of music, movement, meditation, and manifesting. It will encompass everything from your mind to your breath, hands, and whole body. When you tap into your soul, you not only grow with your self, you also grow those you interact with.
You will probably laugh, you may possibly cry, and most of all you will surprise yourself with what you uncover – and maybe what others uncover with you.
Walk, dance, or ethereally float away with some beautiful and tangible reminders of what you did and what you discovered.
What:
What 3 things might your participants learn or experience as a result of your workshop?
You will create pictures that speak louder and often deeper than words.
You will participate in activities that are inexpensive and use easy to find materials.
You will connect feelings and thoughts with words and actions.
So What:
What might be 3 ways that the content of your workshop changes your attendees' perceptions, habits, ways of working, or view of the world?
You might realize that creative tools are readily accessible.
You might obtain a deeper understanding of yourself through other eyes.
You might display you self-generated, positive reinforcement works of art.
Now What:
What are 3 ways your attendees might apply what they learn in your workshop?
You might continue to engage in art that is quick and easy, yet profound.
You might find it easier to reframe or transform negative experiences and emotions.
You might incorporate new tools that can replace or expand verbal expression.