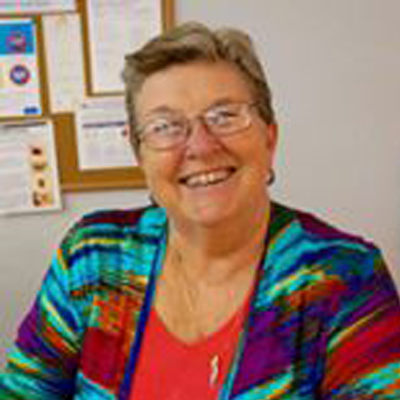 29 Mar 2019
09:00 am
USF Sarasota-Manatee
Insight: Thinking from the Heart to Bring "Impossible" Dreams into Form
After introducing the philosophy of Intentional Creativity, I will guide the participants on a visual journey through the process of creative thought beginning with the heart where the dream is birthed, through the right and left developmental hemispheres of the brain to a visual representation of the fully implemented idea. During the workshop participants will bring into form one of their own "Impossible Dreams." We aill discuss creativity as a gift for all people; the "Inner Critic" as the voice of repressed creativity; the heart as an organ of perception; the place and purpose of organic and structured thinking in the creative process; and the importance of intention setting in creative thinking.
WHAT?
What will your participants learn of experience as a result of the workshop?
They will experience their own creativity.
They will redirect their process of thinking to their heart as a starting place.
They will transform their "Inner Critic" into their "Muse."
SO WHAT?
How will the content of the workshop change your attendees' perceptions, habits, ways of working or view on the world?
They will learn to remove the stumbling blocks to creative thinking.
They will discover and use new ways to problem solving.
They will become more compassionate toward and receptive to their own possibilities.
NOW WHAT?
How will attendees apply what they learn in the session?
By using Intentional Creativity as a problem solving device they will be willing to take more creative risks in life.
They will be able to see more possibilities in their future as they permit their "impossible" dreams to emerge and take root.
They will be able to quiet the voice of the "Inner Critic" and all ow the "Muse" to speak.
CATEGORIES:
Creative Thinking
Education/Training
Arts Experience
Business / Entrepreneurship / Innovation
Personal Growth