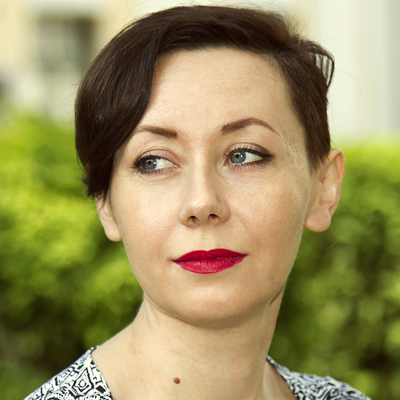 30 Mar 2019
04:15 pm
USF Sarasota-Manatee
How Imagination Solves Business Problems
The power of imagination can not be overestimated. The best minds of mankind told that each invention began with an idea that arose in their head. And today, in the VUCA world, where everything is unsteady and unpredictable, thinking processes, including the ability to use the imagination skill, acquire special value. Taking part in the workshop, you will learn to use the power of imagination to effectively solve business problems.
WHAT?
What will your participants learn of experience as a result of the workshop?
Learn how your brain works when generating ideas.

Downloads non-standard thinking with special exercises that will allow you to free mind from templates and master new thinking patterns.

Use the force of synesthesia to activate creativity.
SO WHAT?
How will the content of the workshop change your attendees' perceptions, habits, ways of working or view on the world?
Improve power of 5 senses for uncradible creative thinking in business.

Learn to see solutions to problems with the inner eye.

The power of imagination will do any job exciting and happy.
NOW WHAT?
How will attendees apply what they learn in the session?
Will be able to conduct training seminars on the activation of imagination for employees.

They will be able to apply the obtained methods in their work every day, creating a new vision for the development of products and services.

They will gain knowledge, with the help of which it is possible to update the corporate culture in the enterprise, by giving a special recognition not to the performance, but to the creativity of the people.
CATEGORIES:
Business

Community

Education

Artistry

Mind, Body & Spirit