FRIDAY NIGHT
The Pitch
with FST IMPROV Director, Will Luera
The Pitch presented by FST IMPROV Director, Will Luera is the highlight of our Friday Celebration. This one man IMPROV SHOW features Will making a movie pitch to the Florida Creativity Conference audience. Along the way he will act out scenes using members of the audience to help play those roles. The Pitch has been performed at ImprovBoston and Eckerd College. Will is excited to be bringing it to our conference as we Grow Creativity together. Join in the fun and be prepared to enjoy a great show and be engaged in the process.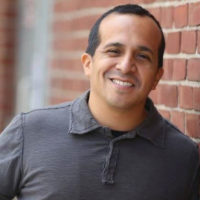 SATURDAY KEYNOTE EXPERIENCE
CPS – Creating Purposeful Spontaneity




with Lee Kitchen and Josh Mahaney
They say that spontaneity is the 'spice of life' but it is so much more! Join our innovation catalyst Lee Kitchen, and our Orlando Magic buddy, Josh Mahaney, at this informative, interesting and SPONTANEOUSLY FUN keynote as they dive into the relationship spontaneity has with creative problem solving. It is sure to grow your creativity exponentially as they explore different ways each of us can be more spontaneous in our work and personal lives as well as ways to avoid regret due to not being spontaneous. WARNING! … There may be some spontaneous dancing, so you won't want to miss this!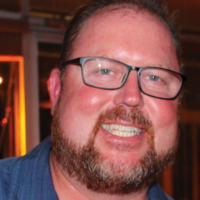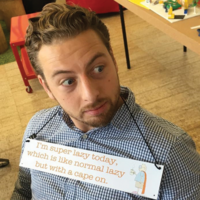 SUNDAY PANEL DISCUSSION
How to Grow Creativity? A Thought-Full Discussion




with Tim Hurson, Marta Ockuly, Dr. Jane Rose and Dr. Kitty Heusner, moderator
To end the Florida Creativity Conference, on Sunday (3/25) we will explore the all- important question "NOW WHAT?"  How might we each take ideas and strategies back into our own worlds and GROW CREATIVITY?  A panel of experts representing the ARTS, TEACHING/TRAINING/LEARNING and BUSINESS will share their perspectives and interact both as a panel and with questions from conference participants. A fourth panel member will highlight current research and understanding of CREATIVITY. The key focus for each Panel Member will be to share briefly  (1) How creativity is fostered within their organization/arena and (2) How they see their organization/arena impacting the growth of creativity beyond their boundaries. Following the four brief presentations panel members will interact about each other's ideas as well as addressing questions raised by the audience.